Recent and Upcoming Events
International Congress on Acoustics - ICA 2022
24-28 October 2022, Gyeongju, Korea
Michael Bauer presenting a paper on multicopter air-taxi noise with rotor speed variations.
LuFo VI-1 Project "ATEFA"
Final Meeting at RWTH/ILR in Aachen (Germany) on 20 September 2022.
28th International Congress on Sound and Vibration
24-28 July 2022, Singapore
Michael Bauer was attending the conference.
Holistic Air Mobility Initiative Bavaria: Project LONI - Low-noise Vertiport
Coordinated by Munich Aeroacoustics.
Kick-off meeting with project partner KOPTER Germany GmbH and Kirchheim community representatives.
7 July 2022, Kirchheim b. Muenchen, Germany
NOISE-CON 2022, Kentucky (USA)
13-15 June 2022
Presentation in Session "Unmanned Aerial Systems"
San Buenaventura University, Bogota (Colombia): "Aircraft Acoustics & UAM Community Noise"
Michael Bauer provided a Seminar on 13 May 2022
Event's announcement on LinkedIn: Conferencia Aircraft Noise
DAGA 2022: 48th German Annual Conference on Acoustics
Invited lecture on UAM aircraft noise
21 March 2022
Clean Sky 2 Project "InnoSTAT"
2nd Annual Status Meeting
MUAA was hosting the online event as Technical Coordinator
4 November 2021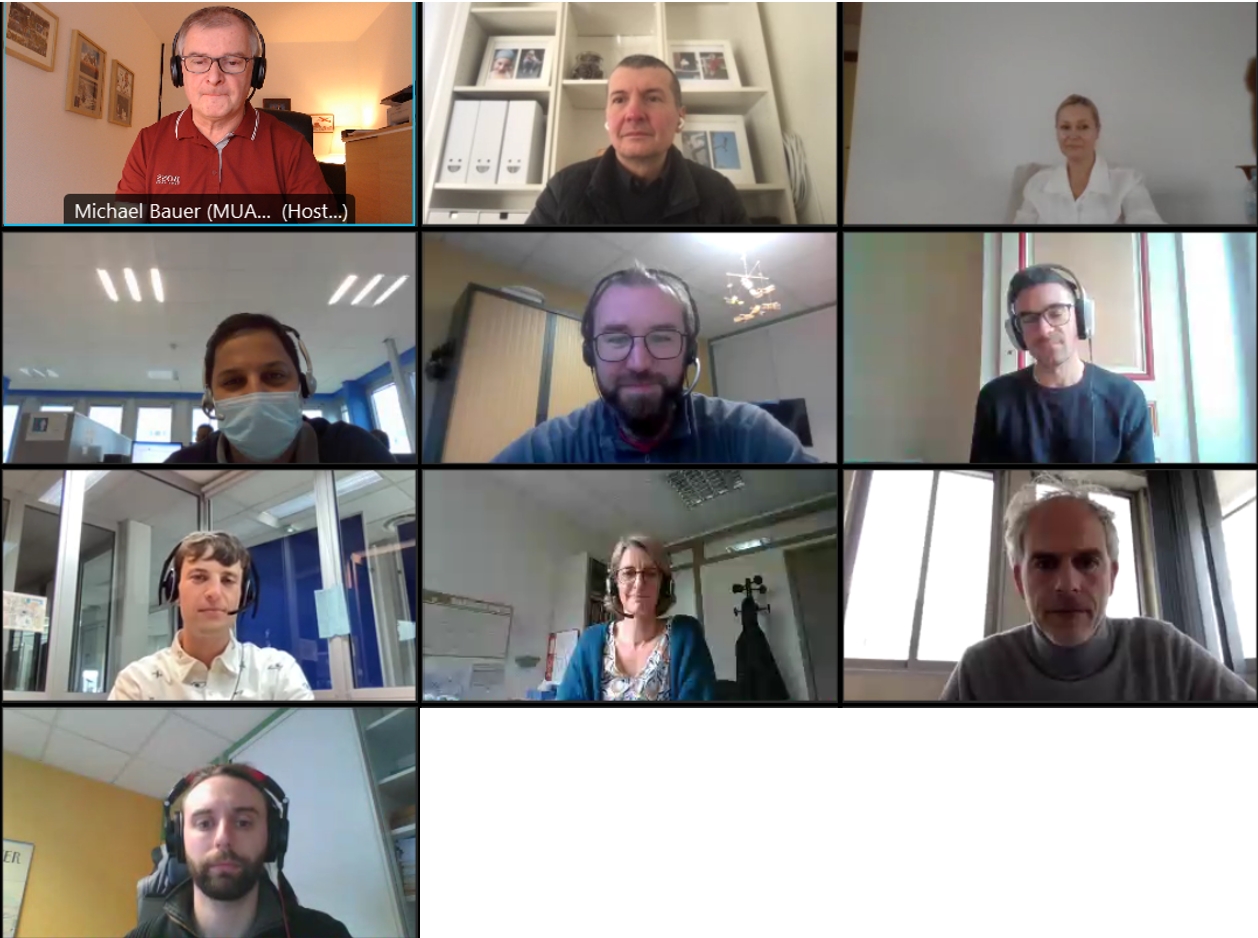 LuFo VI-1 Project "ATEFA"
1st Annual Status Meeting (virtual event)
27 October 2021
Member of baVAIRia network
20 October 2021
German Aerospace Congress
2 September 2021 (virtual event)
"Air-Taxis: An outline of peculiarities from future air-traffic noise"
AIAA AVIATION 2021
2-6 August 2021 (virtual event)
AIAA-Paper 2021-2173 in Session "Emerging Urban and Advanced Air Mobility Noise"
INTER.NOISE 2021
1-5 August2 2021 (virtual event)
Session Co-Chair "Urban Air Mobility: Community Noise"
4th International Conference on Aeronautical, Aerospace and Mechanical Engineering
26-28 February, Sanya/China (virtual event)
MUAA presented some recent work on UAM community noise
27 February 2021
LuFo VI-1 Project "ATEFA"
Kick-off Meeting (virtual event)
MUAA initiated this German national funded project on first assessment of air taxi noise
7 December 2020
Clean Sky 2 Project "InnoSTAT"
1st Annual Status Meeting
MUAA was hosting the online event as Technical Coordinator
5 November 2020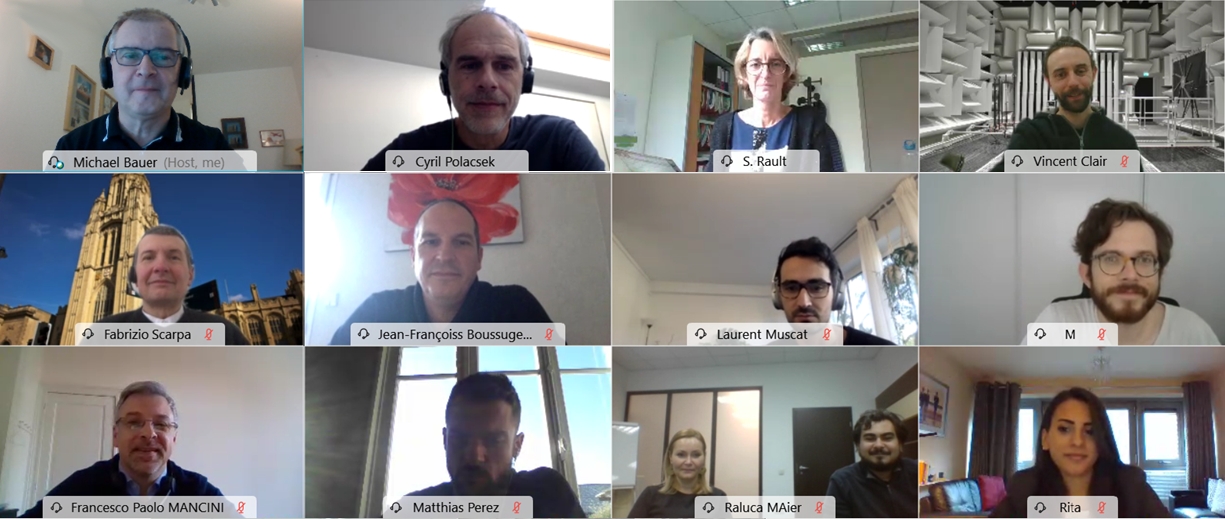 INTER.NOISE 2020
23-26 August 2020, Seoul, South Korea
AMEA Conference 2020
14-17 May 2020, Chengdu/China
Urban Air Mobility
Signature of MoI for the UAM Initiative Ingolstadt, April 2020
Clean Sky 2 Project "InnoSTAT"
Kick-off Meeting
MUAA acting as Technical Coordinator
16 October 2019, Lyon, France
Canada – EU Aircraft Noise Research Cooperation Workshop
11 July 2019, École de Technologie Supérieure, Montréal, Canada
26th International Congress on Sound and Vibration
7-11 July 2019, Montréal, Canada
H2020 Project "IMAGE"
Project Final Workshop, 25-26 June 2019, Barcelona, Spain
Michael Bauer provided a presentation on "Industrial Technology Assessment" (under subcontract for Airbus Defence and Space GmbH)

Seminar on Aeroacoustics and Aircraft Noise & Vibration Control Technology at ASRI
18-19 September 2018, Xi'an, China
Michael Bauer gave 4 lectures about
Active/Passive Methodology for Noise Reduction Inside Aero-engines and Duct Systems
Active Jet Noise Control and Some Aspects on Flow/Structure Interaction
Some Acoustic Design Aspects for Propeller and CROR
Fly-over Noise, Community Noise and Tool Development
2nd COMAC International Science Technology and Innovation Week
10-14 September 2018, Beijing, China
Michael Bauer gave a Keynote Speech on the 11 September 2018
"Novel Aircraft Concepts and Propulsion Architectures and their Relevance for Community Noise"